Mobile phones come with so many features and functions these days that it may be easy to forget the fact that they are ultimately meant for talking. In addition, gone are the days where you carried a bulky CD player or an MP3 player to listen to your music. With apps like Last.fm, Spotify, etc., the musical world is right at your fingertips. Keeping these things in mind,  it is important that you choose a mobile phone with a quality built-in speaker.
When talking about mobile phone built-in speakers, there are two dimensions that are used to classify the quality of a speaker; the loudness and the sound clarity. Both of these factors do not necessarily go hand in hand. A big majority of the the time, when you play music on your phone it may be loud enough, but the sound quality provided will be so poor that you can not hear anything except the thump of the bass.
Thankfully, there are quite a few mobile phones available that can provide you with the best loudness and sound quality. Here is a rundown of the mobile phones with the best built-in speakers:
The Samsung Galaxy S4 is one such device that can give you a musical punch. It is a powerhouse that includes several media playback qualities. The virtual 5.1 surround sound can enhance the quality of audio, and if you want to customize the audio quality, the equalizer feature does the job perfectly.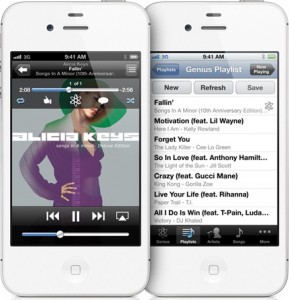 The iPhone 4S has been successful in following the heritage of its little brother, the iPod. The quality that this device provides is so good that you will never want to stop playing your music. A nifty equalizer helps in boosting the sound quality to a whole new level. The same goes for the 5 and hopefully the 5s!
If you are looking for a phone that can give more kick in the volume without losing the sound details, then HTC Sensation XL can be the best choice. This phone can deliver a brilliant audio out of the box and suits best in the hands of users looking for media with quality. With a partnership with Beats Audio the sound ought to be good!
This Windows Phone mobile operating system serves you a plethora of media qualities. Unlike other Nokia phones, this Lumia 800 is a strong step in the right direction towards media and sound qualities.
The Motorola Razr is especially famous for its media playback capabilities. The innovative music player can deliver a high quality audio playback. This phone is said to be best for 'musicaholics'.
So if listening to music is something you depend on your mobile phone for, hopefully this list can get you purchasing in the right direction!
By G+ Author: Jacquelyn Tanner.