PCs and laptops face their greatest challenge yet as the competition from the tablet segment increases every day with innovations and rising demand. According to the latest report by the International Data Corporation's Worldwide Quarterly Tablet Tracker, they expect the tablet shipments to grow by 58.7% over the year. Last year 144.5 million units were shipped, and in 2013, the expected number will reach nearly 230 million units. The report even goes as far as to speculate that IDC tablet shipments will take over the running against portable PCs this year, giving the PC market negative growth for the second consecutive year.
More and more people want something that is functional on the go while being minimalistic and comfortable to carry around. According to some reports, 31% of Americans own a tablet computer while 45% has a Smartphone, and surveys point out that more people own a cell phone around the world than a toothbrush.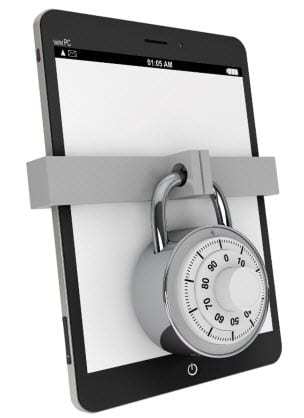 For daily consumers, security is not the biggest concern, but organizations with high priority information who are selling their PCs for tablets, have a little more to worry. According to a recent report by the Mobile Work Exchange, 95% of the federal government employees said that having access to mobile devices improved their work output and 33% of them believed that even the customer service has improved. The Border Patrol uses them to view past patterns of illegal activity as well as the US Air Force switching to tablets rather than tedious paperwork. This is one of the best examples of government agencies using tablets.
Recently, OMB has sent the agencies with strict guidelines for securing the tablets and Smartphone's that the government uses. These instructions are a part of the Digital Government Strategy. This is a huge step forward and shows just how concerned the government is about mobile technology. This final step might just pave the way for tablets to take over the PC market.
By G+ Author: Dennis Tablott.