The angels over at Starbucks HQ just did all us caffeine junkies a huge favor: they rolled out a mobile pay app. On the app, you can choose what you want, pick the store, pay in the app, and roll through Starbucks in under two minutes since you get to cut the line and just pick up your Triple Venti Half Sweet Non-Fat Caramel Macchiato and twenty cakepops at the barista counter.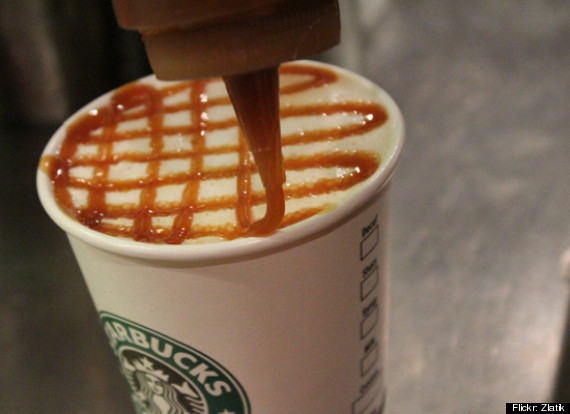 Mobile Pay became available in Portland first, as we reported back in December. Unfortunately, it is still only implemented at limited stores, but execs say it's on track to reach every single Starbucks near you. In fact, just yesterday SBucks announced that 3,400 new stores are accepting Mobile Pay.
Other handy uses the frappe mermaid queen has identified for Mobile Pay: people with tons of kids can now avoid mucking up the line! And businesses that can't get enough of the flat white and banana bread can place large orders for their meetings. Currently, the Mobile Pay app can only be downloaded for iPhone, but the Android version is apparently forthcoming.
However, as quickly as some users are downloading the app, others are deleting it off their phones.
Earlier in May, CNN Money reported that hackers were draining peoples bank accounts via the Starbucks Mobile Pay app. Hackers break into the account on the app and siphon money from users bank accounts onto new gift cards, allowing them to grab hundreds of dollars at a time. When Jean Obando had $550 stolen through the app, Starbucks told him to dispute the charges with Paypal.
Starbucks' solution? Make better passwords. We can only hope they are buffing up security on their end, but it is hard to tell, so make sure if you do download the app to make a crazy strong password (a combo of numbers, letters, and symbols, the more random the better).
Happy ordering! Better download the app and take advantage of skipping the line before it becomes so popular that skipping the line gets a line (line inception…only at Starbucks).